The deposit is immediately displayed when entering the volume
Probably every trader was faced with the problem of violation of money management, which led to the loss of deposits. This is because most traders are guided by the pledge from an open order after its opening and only then does it come to understand that the risks are violated and you will not have enough free margin for subsequent orders.
Dexly trading platform provides a unique opportunity before opening an order to see what kind of deposit deposit will appear when you open a volume of your choice.
For example, when you open 1000 professional volumes for the EURUSD currency pair, our security deposit will be 2.21 dollars, which does not violate our money management.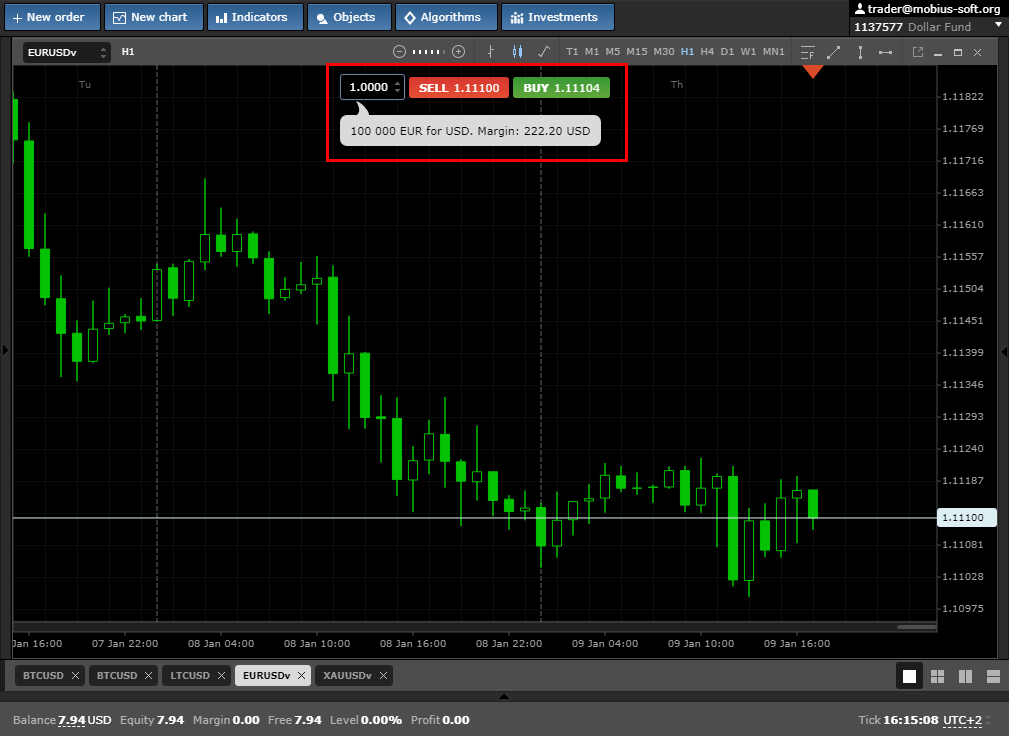 For metals and cryptocurrencies, the pledge will be greater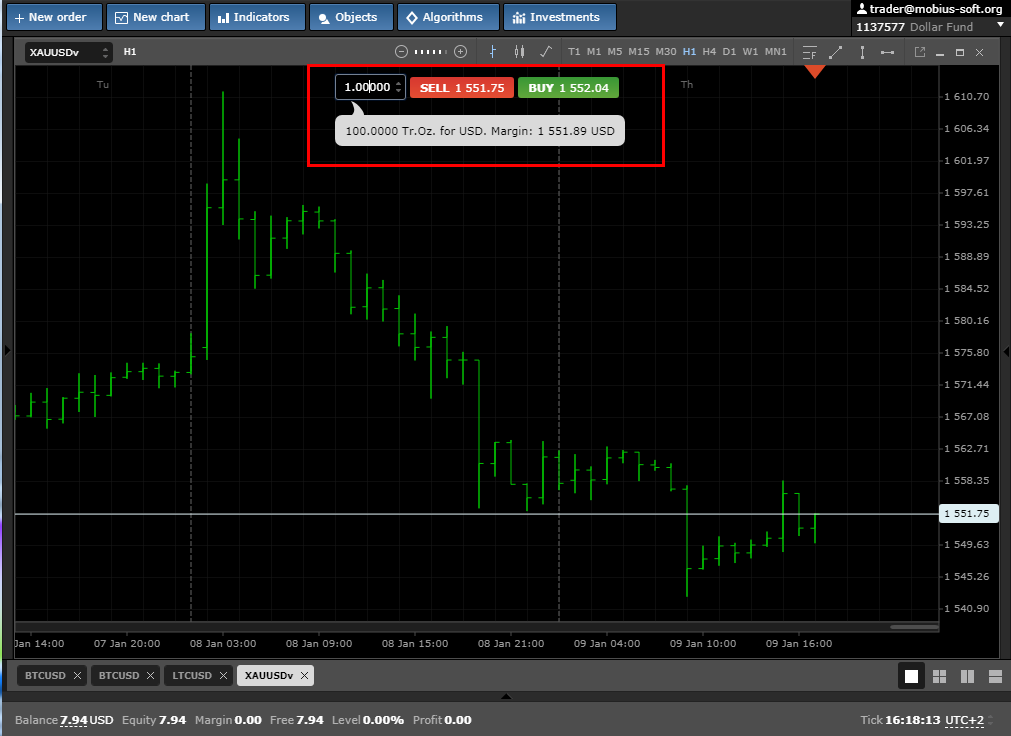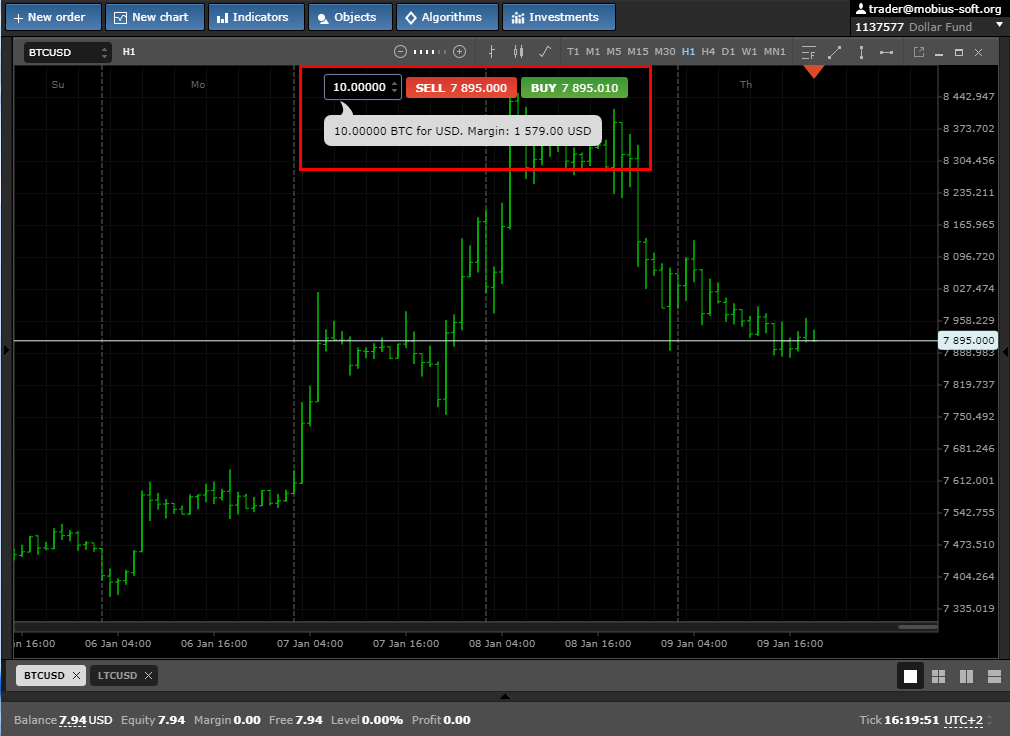 Please note that the less necessary data a professional terminal shows, the more its owners – brokers want to deprive you of your deposit.