Setting a white background in the terminal
After updating the Dexly Trader terminal, you now have the opportunity to switch the background color from black to white.
To do this, you need to go to the settings menu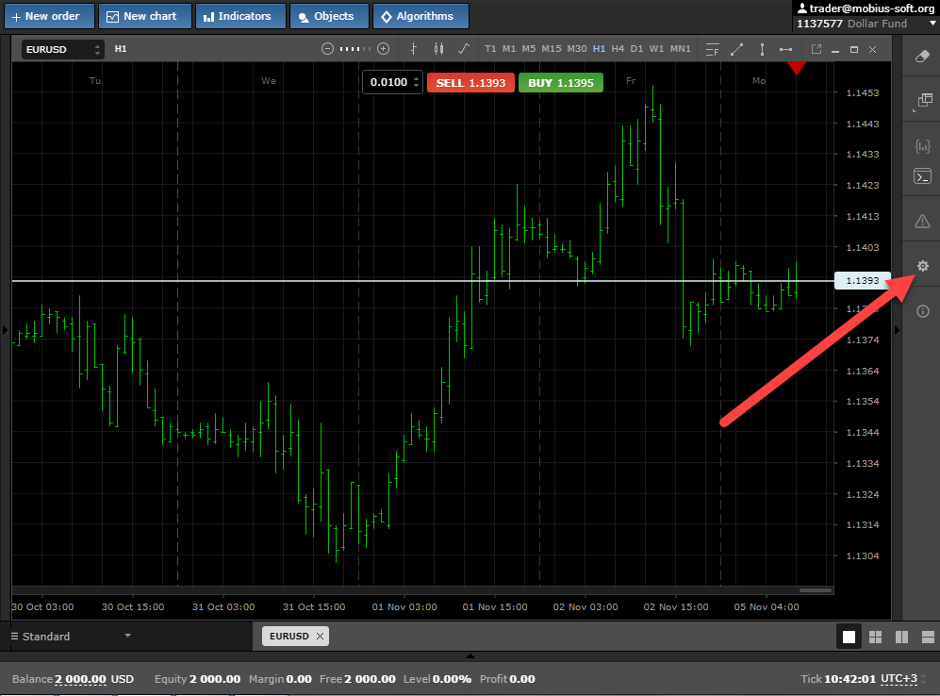 And in the menu that opens, select the THEME – White – Blue tab.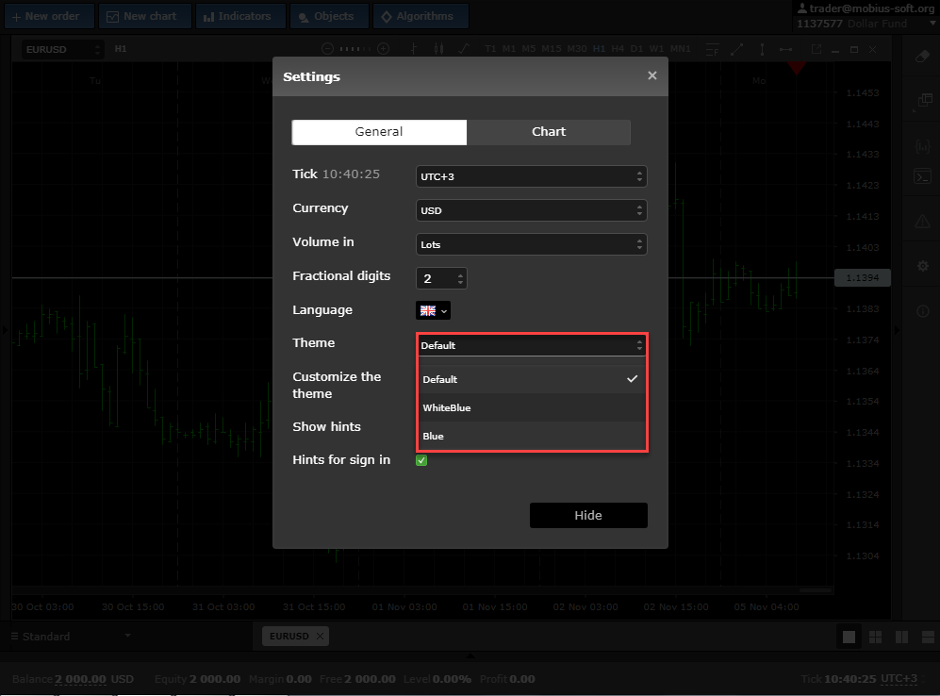 After choosing a theme color, the terminal will immediately change its color and will be displayed as shown in the picture below.