How to withdraw from the account?
To withdraw funds, go to the withdrawal page.
Please note! Withdrawing is only possible in cryptocurrency. If you have funds in other accounts (USD, EUR, CHF), you need to exchange in your personal area for cryptocurrency and then create a withdrawal request from the crypto account.
Click "Withdraw funds" in the upper left corner
Select the account from which you want to withdraw funds
Select a payment system for withdrawal
Enter amount
Press "Withdraw"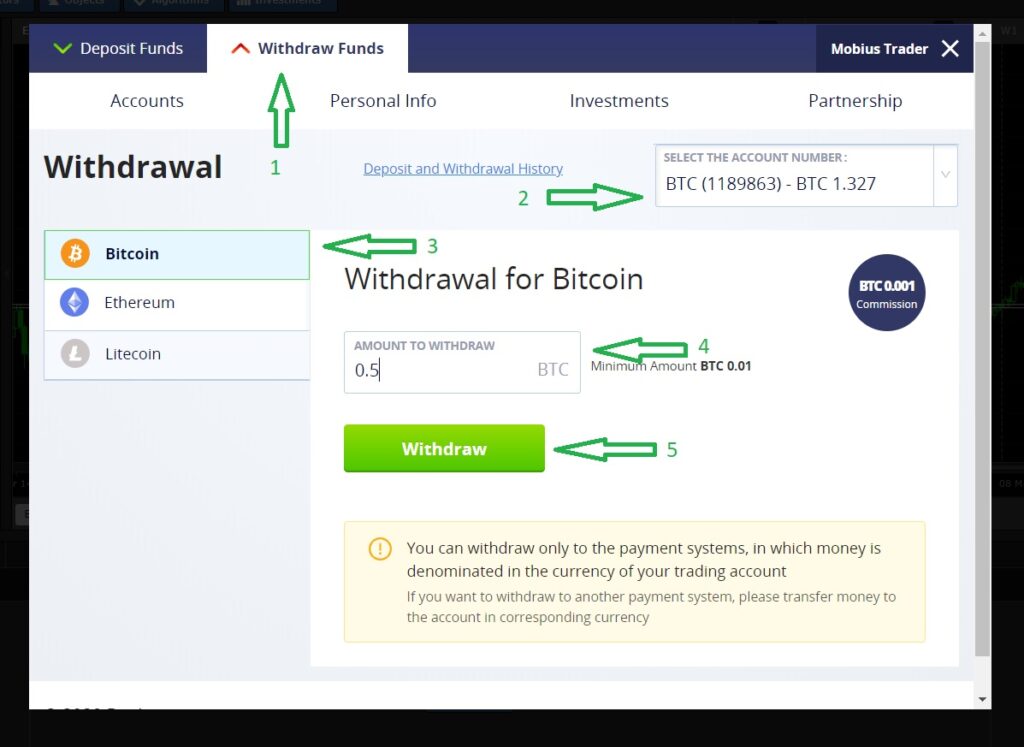 After that, you need:
Enter your wallet number to which the funds will be transferred
Enter the withdrawal password that was given to you during registration
Click the "Withdraw" button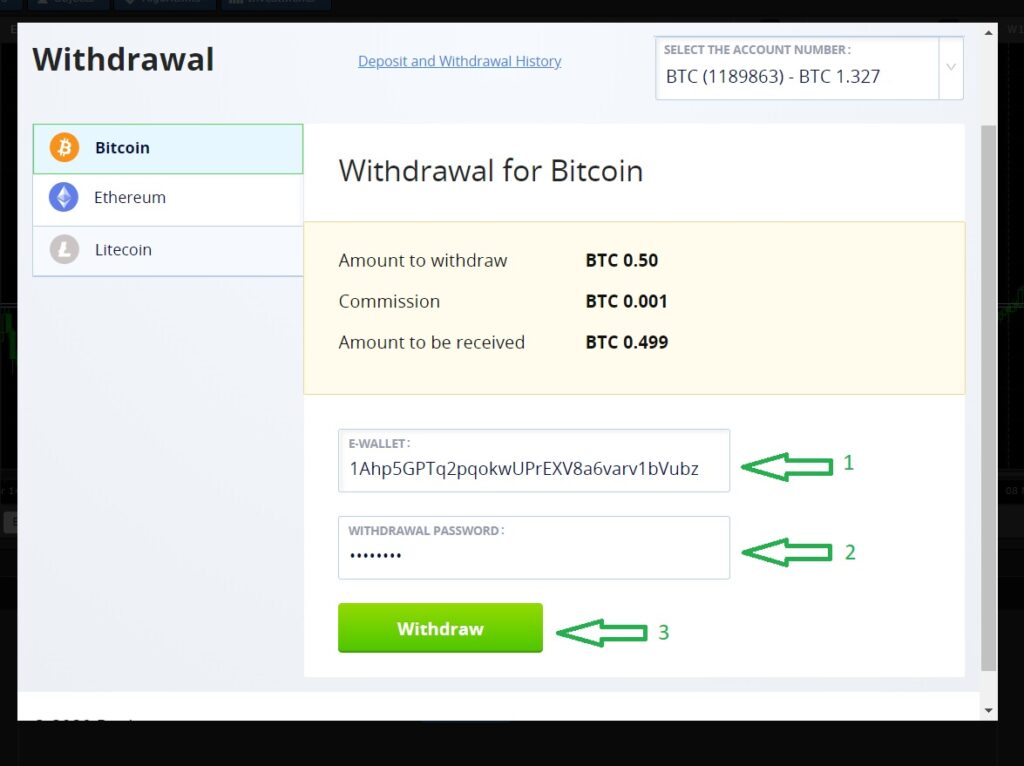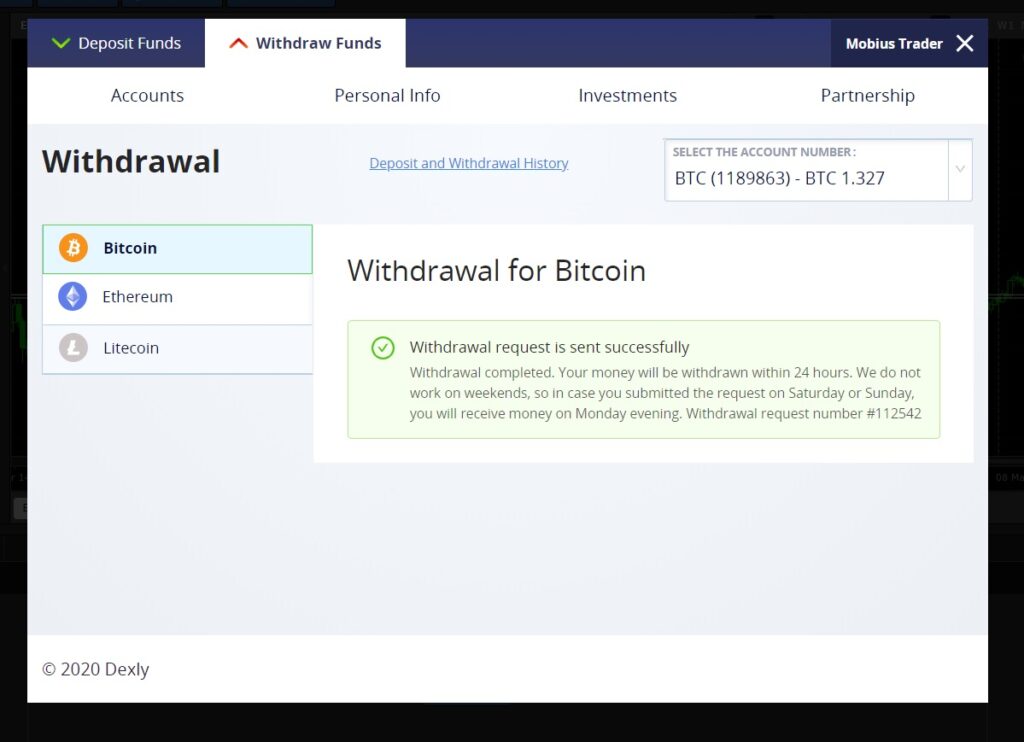 The withdrawal request is processed within 24 hours. Please be patient, as each request is manually processed by the finance department in the queue.